About us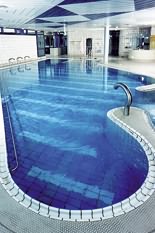 The engineer's office Büro Wach based in Baldham near to Munich was established in 1972. In years 1962 to 1972, its founder, Dipl.-Ing. Johann Franz Wach, acted as a professional worker and later as the manager of the office in the Mieddelmann engineering's office in Munchen which was solely specialized in swimming pool designing at that time.

The original Büro Wach office continued to develop, nevertheless the need for further extension of its capacity turned out and thus, on the date January 1, 1988, the engineer's office called Ing.-Büro Wach GmbH was set up, the management of which is shared by three equal partners.
In 1997, the Engineering's office Wach s.r.o. based at Cheb, Májová 23 was founded. The rich tradition of balneology in the CR was the incentive to its foundation.

The only partner and simultaneously the representative of this engineering's office is

Dipl.-Ing.
Johann Franz Wach.