Range of our activities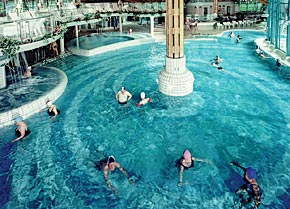 swimming bath and swimming pool studies, conceptual studies, including costing

complete projects according to performance stages as per Performance and Fee Regulation of the Czech Chamber of Authorized Engineers

author supervision

consultancy

expert opinions

elaboration of the present state documentation followed with elaboration of CAD drawings and connection diagrams (building part as well as technological equipment for building constructions)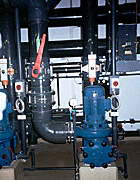 We will give proprietors competent advice of technical, building, economic, and operational issues when building new facilities or when updating and extending the existing ones. The main principle of our consultancy and designing activities is independent of interests of manufacturers, suppliers, or those of executing firms.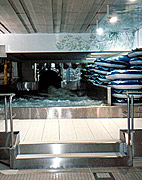 Our primary task is to analyze exactly the client's wishes and requirements and compile a list of priorities regarding the amount of investment, quality, and operating costs. We process the client's requirements in technical and designing ways and we set up a precise and detailed list of components used in the project as the basis for the supplier selection procedure. This is the only way how the client can utilize the selection procedure with the maximum amount of objectivity and obtain a real bid price without any harm to material quality and design.
We are able to implement all stages of the project documentation from preparation of the job order to the operational design, selection of a supplier, and the author supervision. We are very flexible in all areas and the independently complete designing of building equipment can be submitted to us.
As we are also production engineers, we monitor the operation of swimming pools and we contribute to persistent economic success of these facilities.